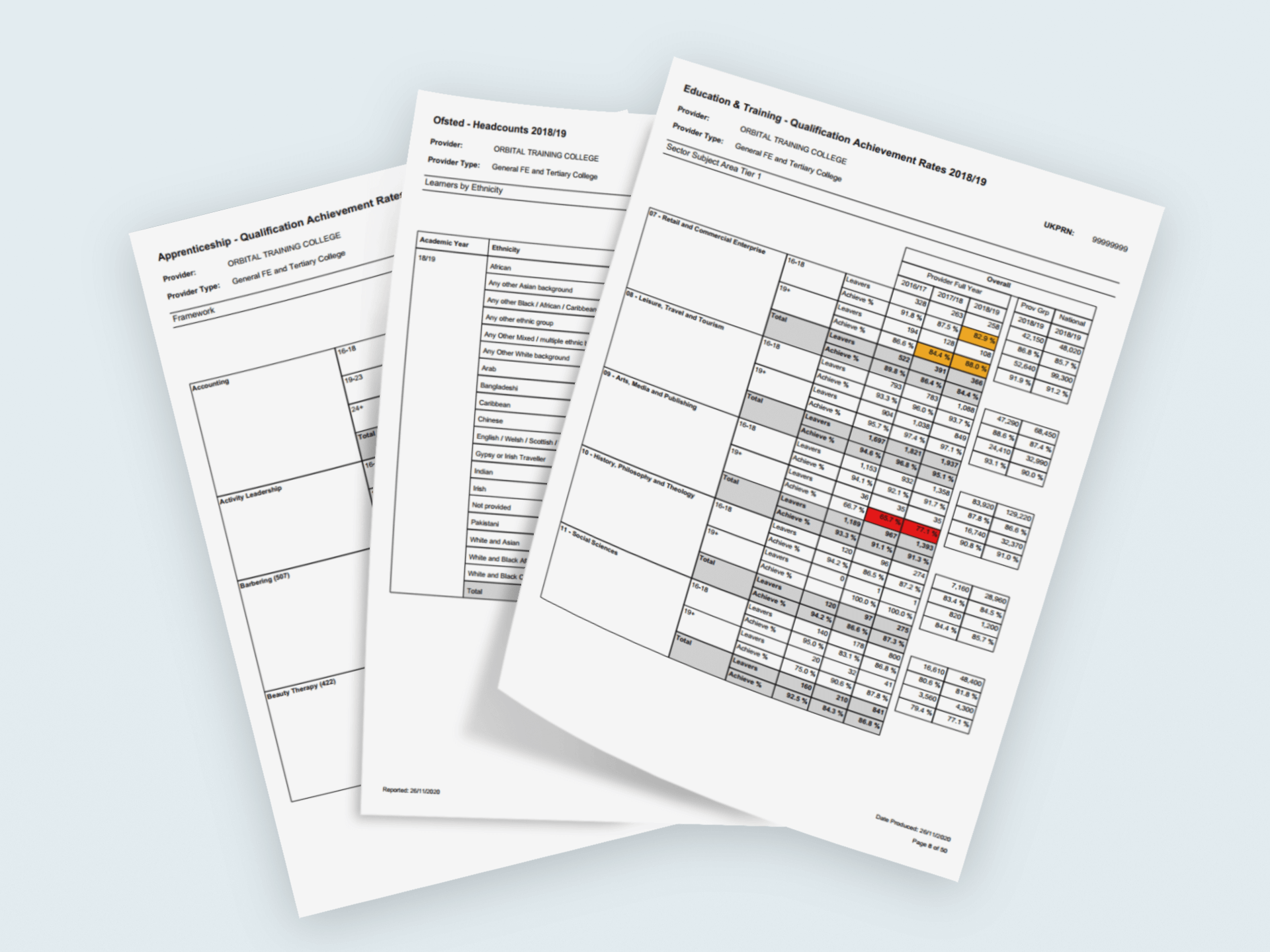 QAR and Ofsted Reporting
Dedicated ESFA and Ofsted performance reports​ ​
Export concise formatted reports for senior management
Drill down to analyse data by individual learner/enrolment
Supported by a team with unrivalled expertise in FE methodologies ​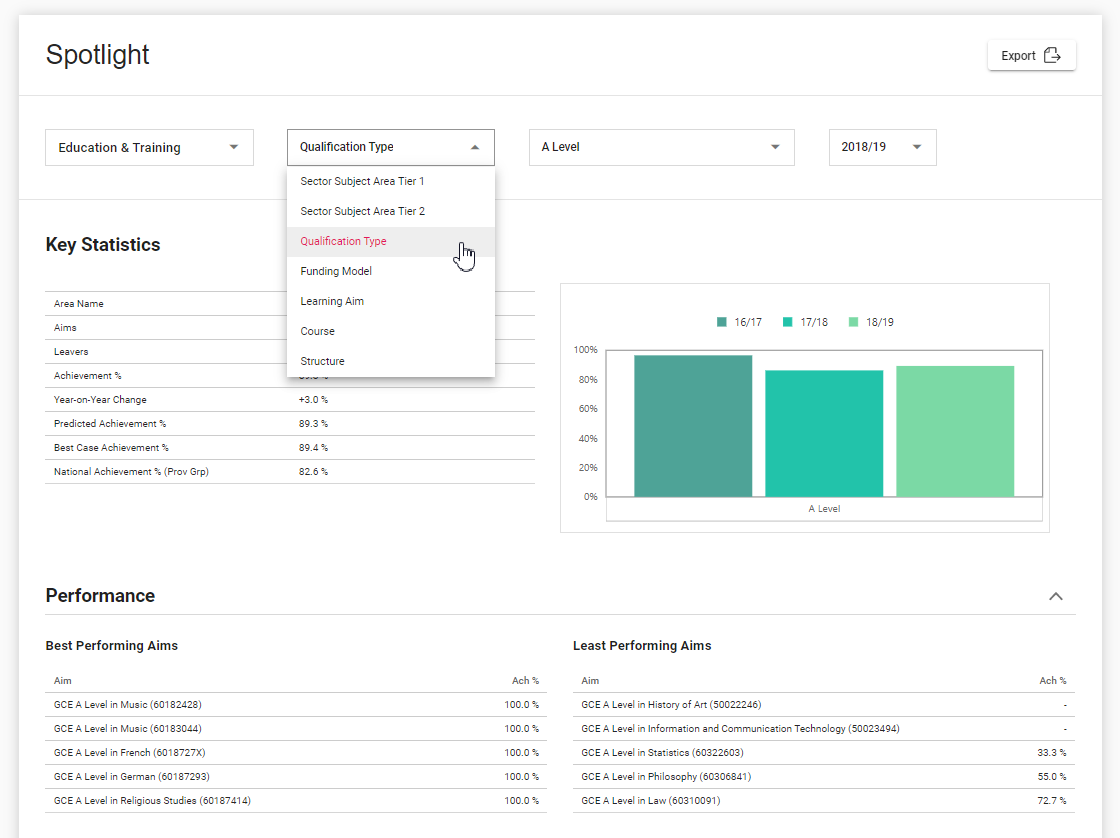 Spotlight Reports
Focused view on the provision of your choosing ​ ​
Filtered view: show staff just the courses they are responsible for ​ ​
Intuitive presentation ideal for engaging curriculum staff and supporting SAR process / Performance Reviews​
Analyse by a range of dimensions and identify best/worst performing courses, aims, frameworks and standards​
Check your best case performance, track year-on-year changes and compare against national averages​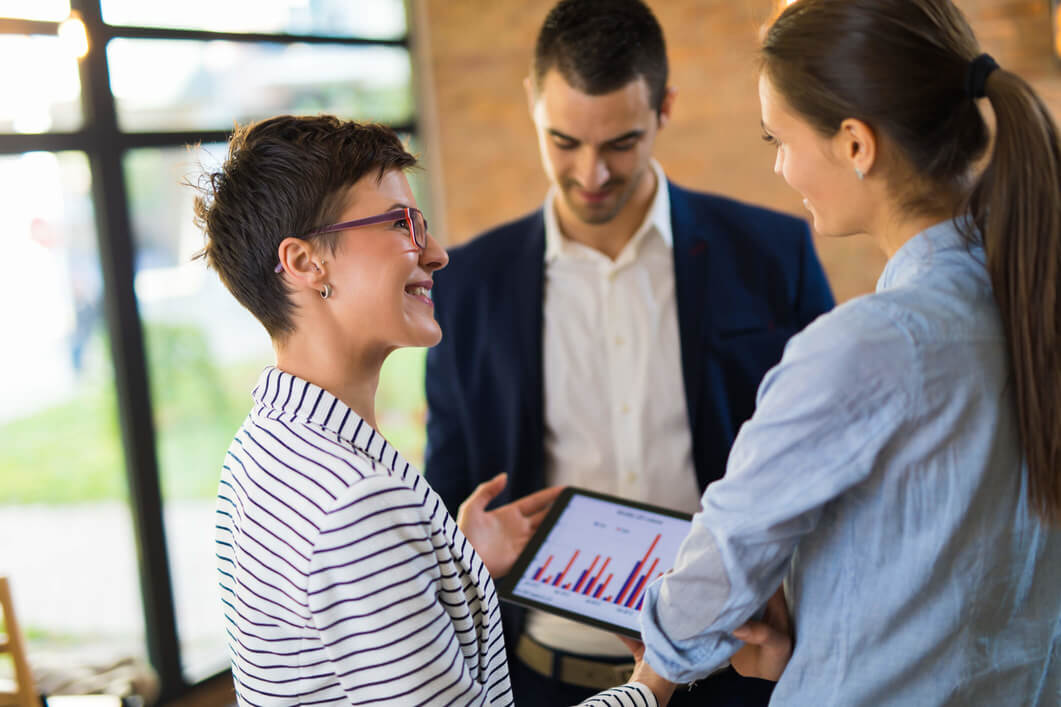 TAKE CONTROL​
Dashboards, Spotlight reports, detailed statistics and powerful insights ​
'Lite-mode' — a simplified single screen view for general users​
Easily create your own reports, customize and share with colleagues​ ​
'Action Centre' — have issues brought to your attention proactively and automatically
Cloud-based, secure, access your data wherever you are, zero in-house maintenance costs
Previous
Next
QAR and Ofsted reporting
Strata includes all the reports you need to satisfy the expectations of the ESFA and Ofsted but you can always create your own too with our report editor.
Accurate and reliable
Developed and supported by a team with unmatched ESFA methodology knowledge. Be reassured that we aim to match offical reports 99.9%, have confidence when Ofsted arrive!
Action Centre
Proactive flagging of potential issues immediately as they arise. Strata monitors your imported data, sweeping for common issues so that you can correct them before final ILR submissions.
'Lite' mode
Simplified view designed for management and curriculum staff. Simple, user-friendly reports provide an overview of a particular area that a user is responsible for.
Compare
Compare performance against your peers, whether that be a particular provider group or individual institutions in official NART data.
API and Power BI
Integrate report data from Strata into your own workflow. Use the API to export to your own internal dashboards or Power BI visualisations.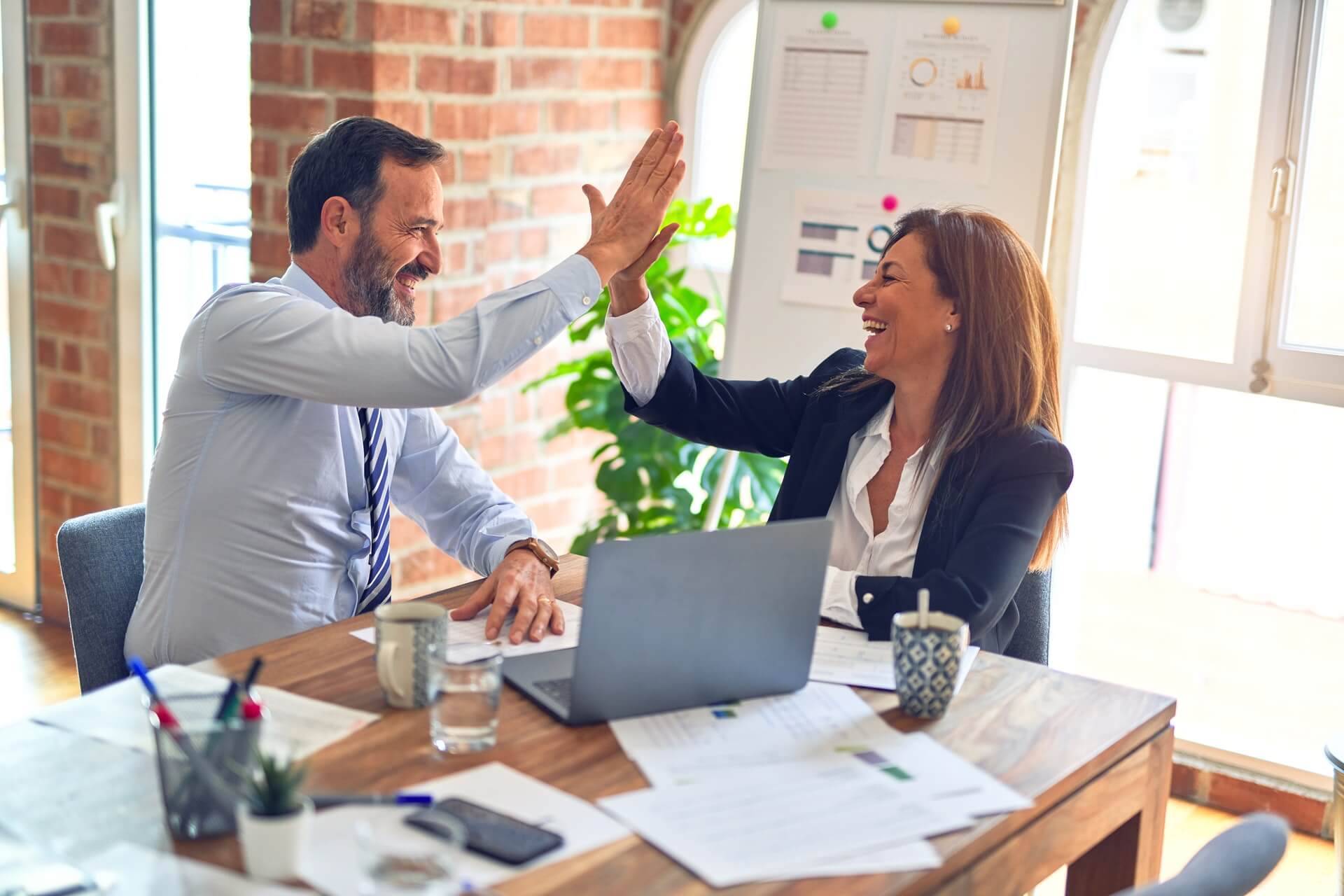 Empower your staff
Your performance team is a partnership between your advanced report writers and the curriculum staff who deliver your provision. You deserve a powerful, yet intuitive interface which spans that range of user requirement.
Advanced users can create bespoke reports and drill down to extract new insights; while course owners can browse our suite of Spotlight reports, tailored to give a simple overview of what is going on in their part of your organisation.
Explore & Engage
Explore your performance data in depth, uncover issues in real-time.
Be one step ahead of your competitors in accessing accurate, timely statistics. Enjoy our inbuilt data checker, Strata "Action Centre" proactively searches for issues in your data, allowing you to correct them the moment they arise.
Invite your team to get involved, our streamlined user interface removes barriers and empowers users. Access reports and performance statistics from any device no matter where you are.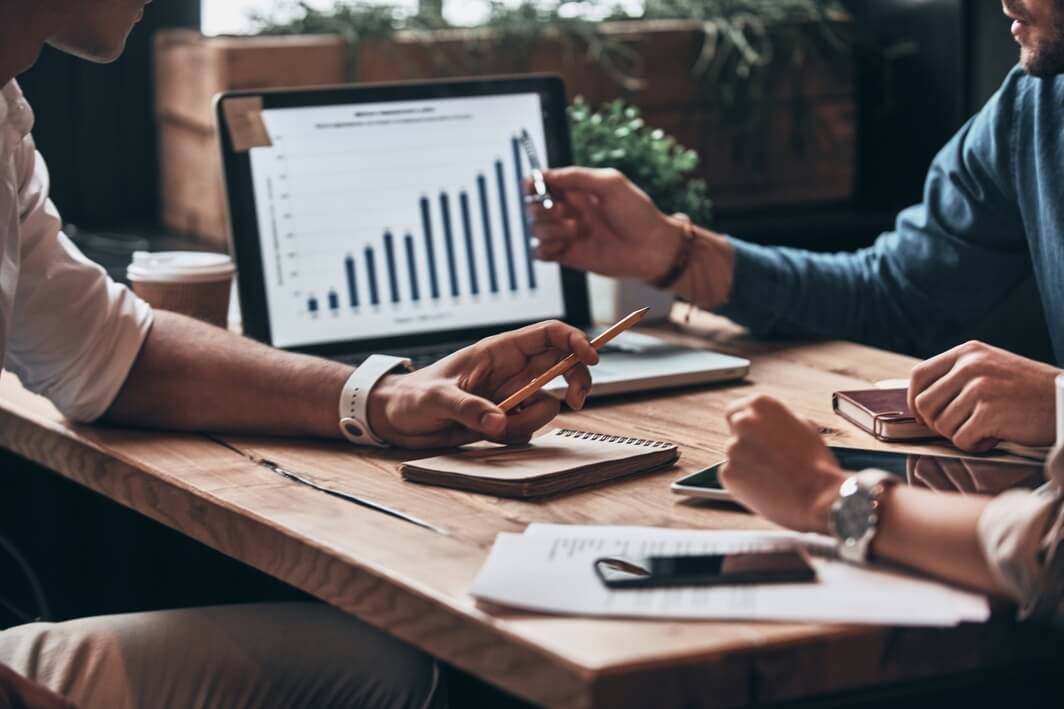 Simplicity is powerful
Non-technical users will enjoy taking ownership of their performance and monitoring data. Assign users to a simplified view filtered by their courses or department, enabling them to easily check-in on their courses and students throughout the year and also see past performance.
QAR & Ofsted Reporting
All the reports you need and expect from the leading FE performance suite.
Strata's foundations are built on an assurance that our QAR performance figures are accurate and trusted by our customers throughout the sector. With decades of knowledge in-house you can place your trust in what you see ahead of your next published QAR reports.
We also feature standard reports that we know from customer feedback prove invaluable during Ofsted inspections. We pride ourselves on our responsiveness, can't find a figure or report you need? We'll do our best to add it for you and all our customers to use, no need to wait months or years for updates!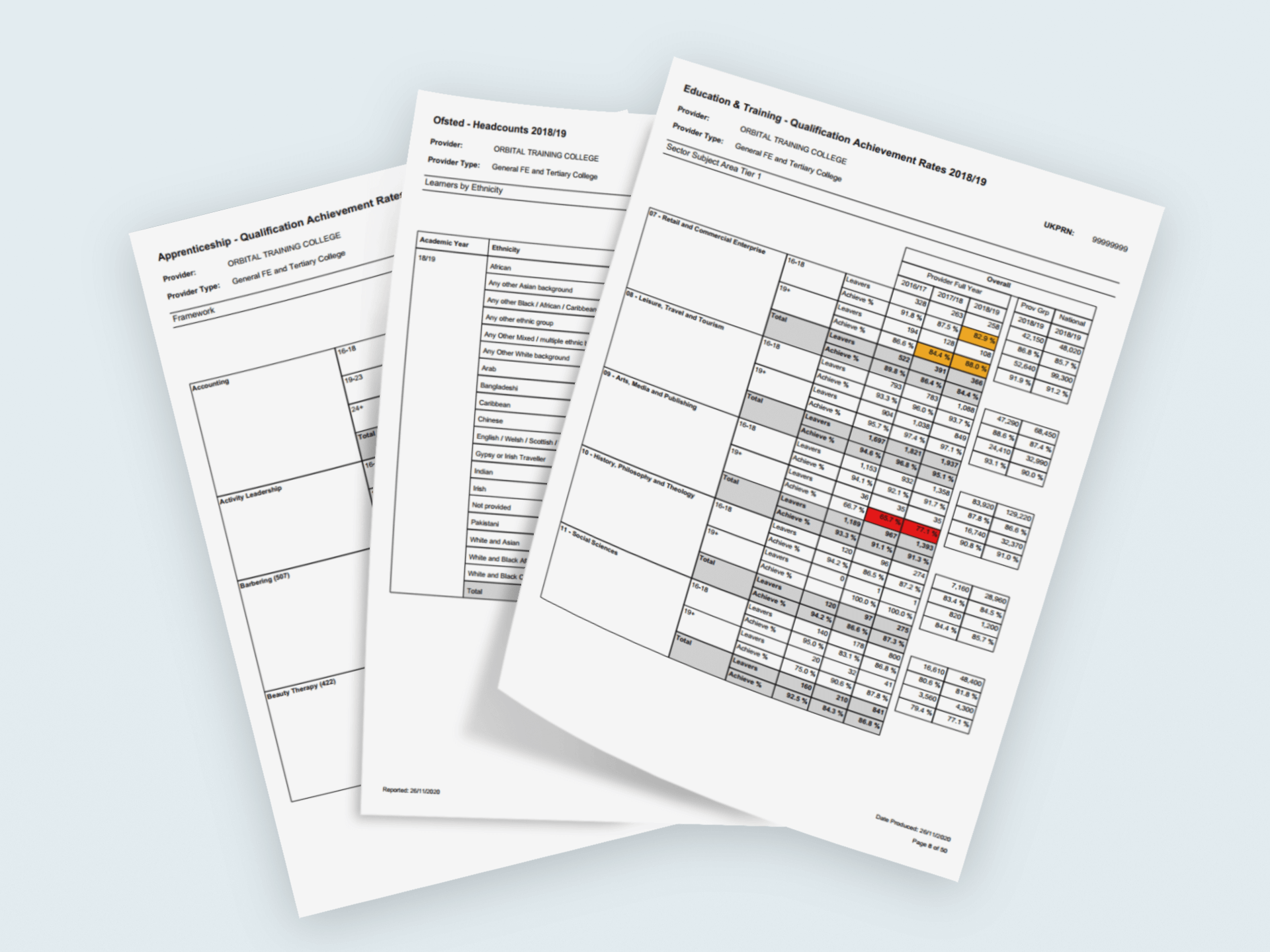 Create Your Own Reports
Reporting staff can create insightful reports on any of the Strata datasources using our Report Builder. Export, print, add to favourites and share reports with colleagues easily.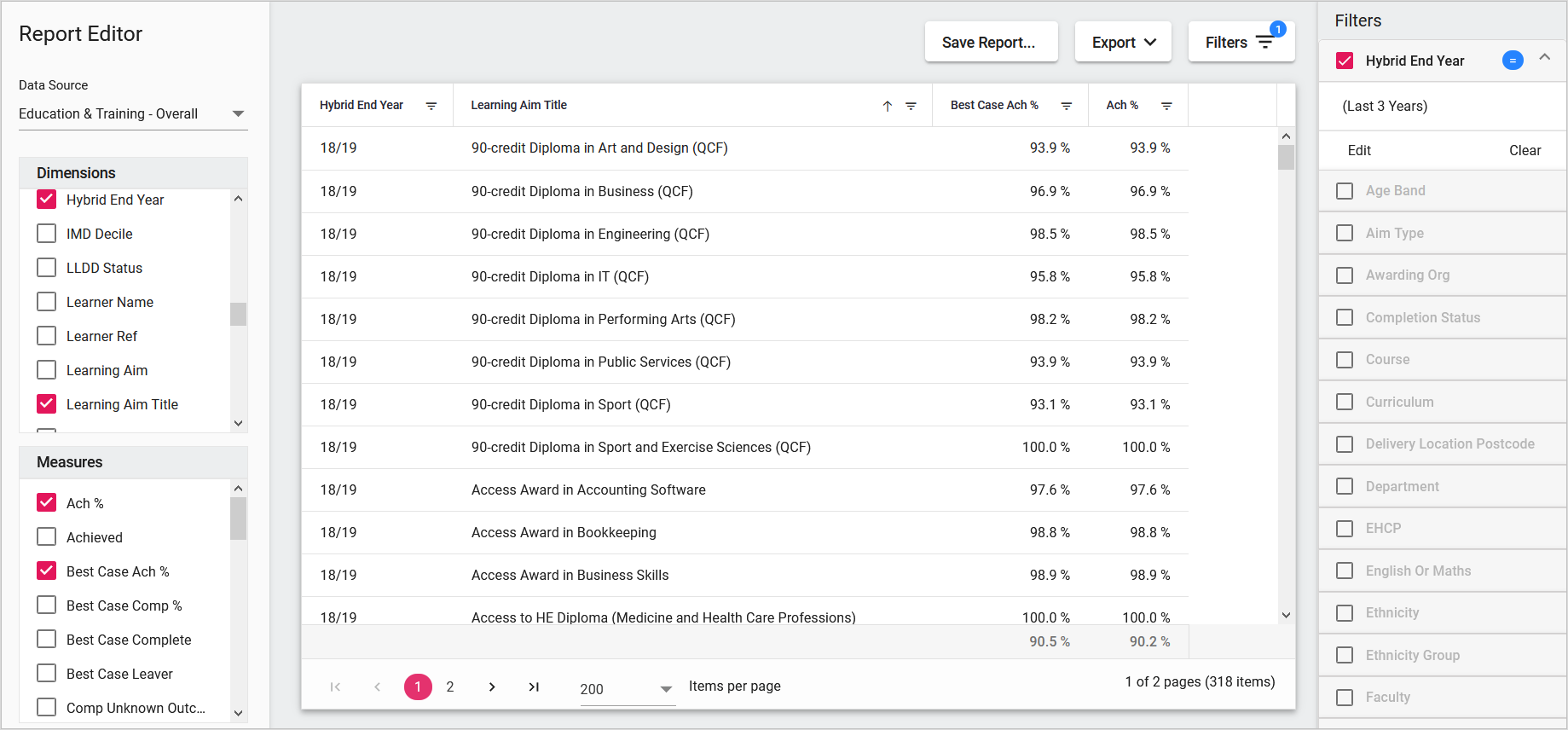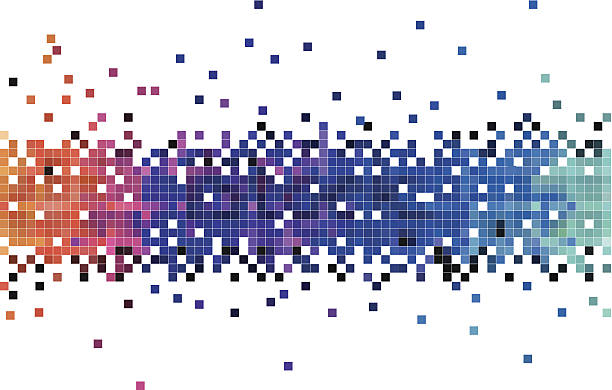 Statistics on Demand
Want to pull data from Strata into your in-house reporting flows or dashboards? It's a breeze with API access to reporting data, or export datasets to file, plus Power BI integration out of the box.
Automatic Updates
Zero maintenance. Product updates are applied automatically - no user interaction required. New datasets such as LARS, National Rates are updated on a regular schedule. Strata will be loved by your IT staff!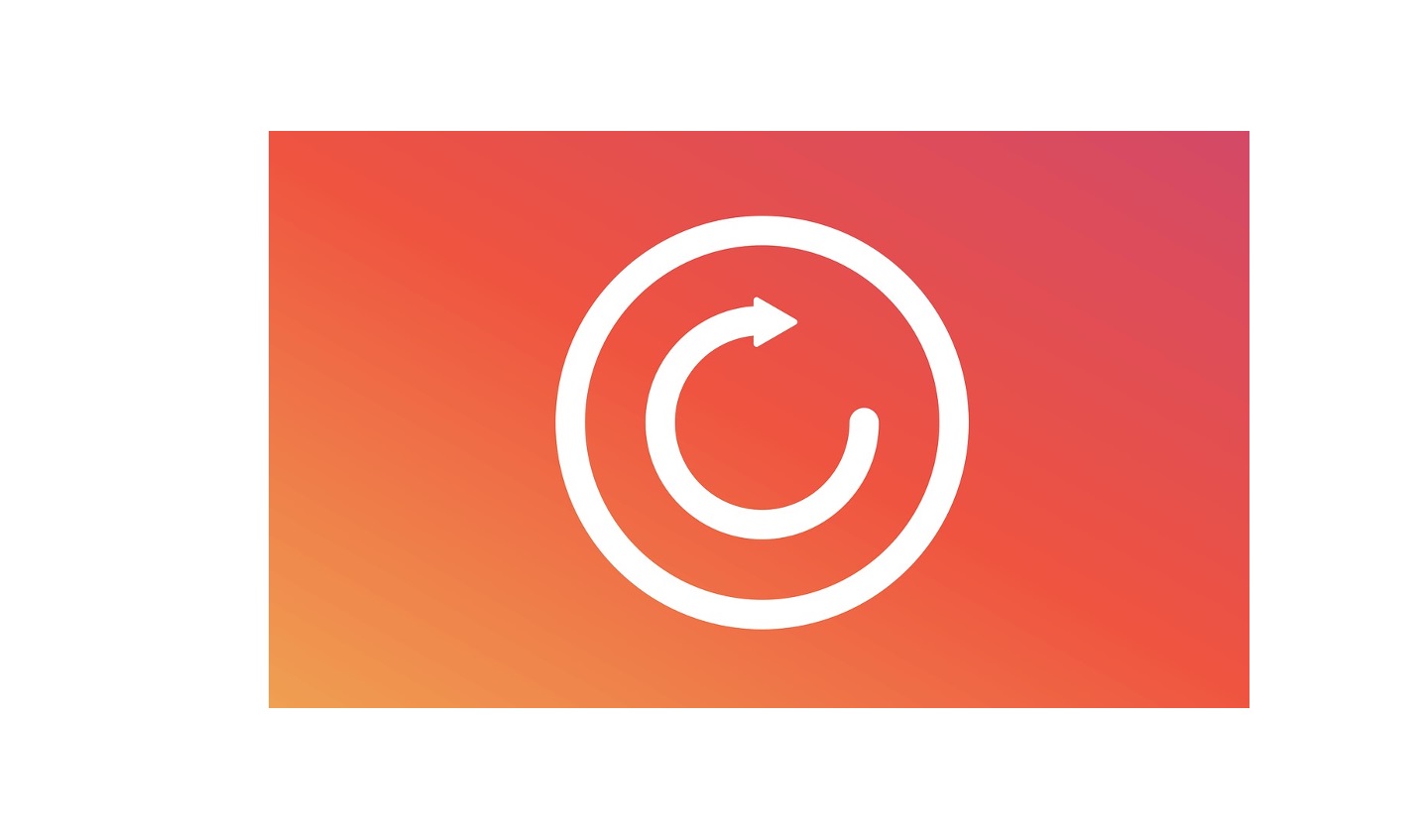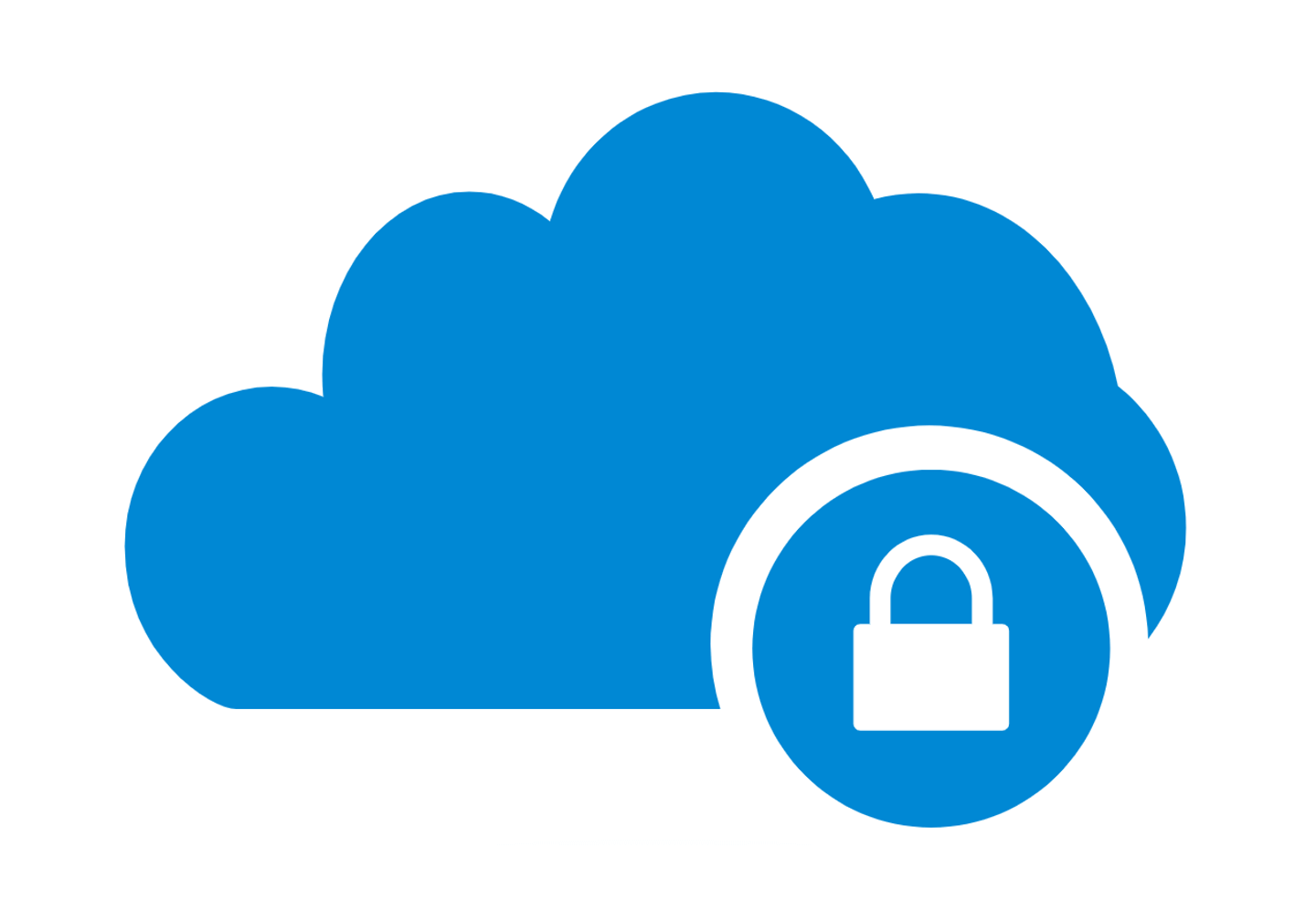 Hosted in the Cloud!
We handle all hosting, updates and security for you, saving you money and time! All data is held securely on Microsoft's Azure UK cloud platform.
Fully managed by us, Strata will put you on a path to success.
Strata is ready for use on day one, import your data and start exploring, no install required!
Feedback from our customers
"Strata is a clean, fresh approach to viewing our data, supported by a team that value feedback from clients."
"The immediate difference is the interface - modern and responsive it is a refreshing change from the static grids we were previously used to ... The ability to go from top level measures to aim and learner level detail within one screen, with almost no loading times speaks volumes for the understanding the guys at Strata have around what providers need to quickly access and interrogate their performance data."
"It was great to catch up with the team at Orbital ... following the Strata demo SMT were very impressed. Strata is now providing SCCU Group with all the performance data at our fingertips, leaving no stone unturned."
"Strata is a breath of fresh air in the analysis of student and performance data. The use of dashboards and graphs in place of data tables has made our QAR data accessible to all staff across the College. The team at Orbital have been very supportive from the outset, and are very quick to respond to any questions."
"As a 3000+ learner multi-centre organisation with a new and rapidly increasing Apprenticeship provision, Strata will give our nationwide staff easy to use at-a-glance dashboard and graphical representation of our performance across four funding streams... The Orbital support is second to none."